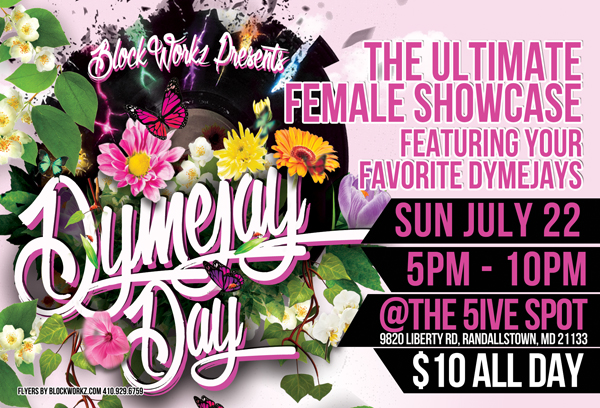 DYMEJAY DAY 2018
DateJuly 22, 2018
Starts05:00 pm
Ends10:00 pm
VenueTHE 5IVE SPOT
Location9820 Liberty Rd, Randallstown, Maryland 21133
Specials $5 food and drinks specials all nite!
DYMEJAY DAY 2018 is a showcase and day party featuring female djs, mcs, comedians and more! So come out and support this event! If you have a birthday coming up celebrate it with us for free!
$10 all day! Limited $5 early bird tickets available!