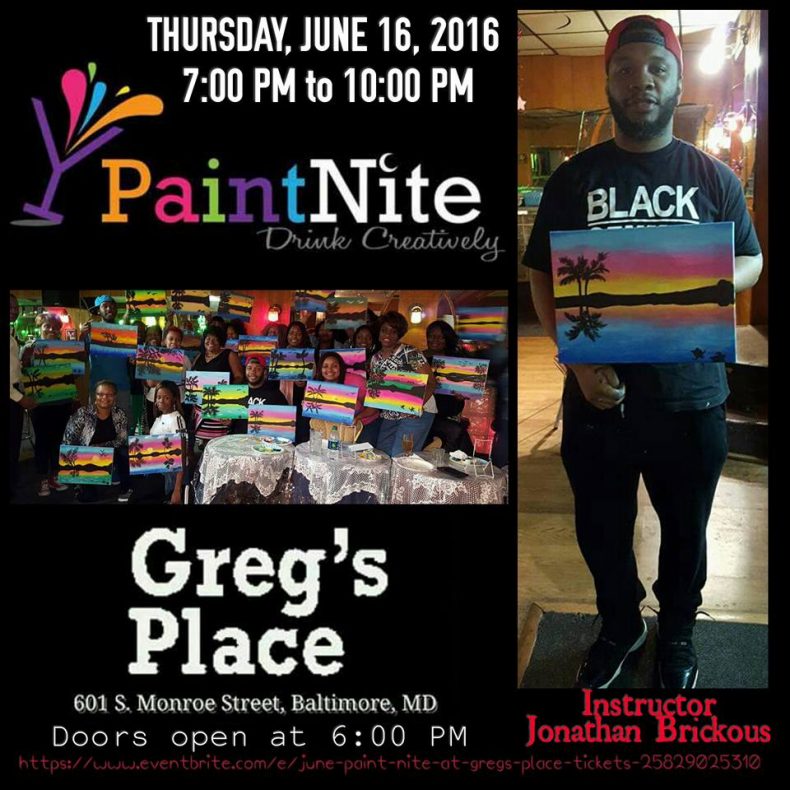 Greg's Place June Paint and Wine Nite
DateJune 15, 2016
Starts07:00 pm
Ends10:00 pm
VenueGREG's PLACE
Location601 S Monroe St, Baltimore, Maryland 21223
Be a part of Greg's Place 2nd Paint (and wine) Nite on Thursday, June 16, 2016 ONLY $20 (plus applicable fees) from 7:00 PM to 10:00 PM!! All paint materials are supplied for you. Doors open at 6:00 PM. FREE food, half price on most liquors, AND $4 per glass of wine!! We also have a commemorative wine glass for $15 that includes 2 FREE wine refills!!
For more information, contact Barmaid Tonya at 410-746-0399.
TICKETS GO ON SALE TOMORROW, JUNE 2ND STARTING AT 5:00PM…space is limited so get your tickets ASAP!!