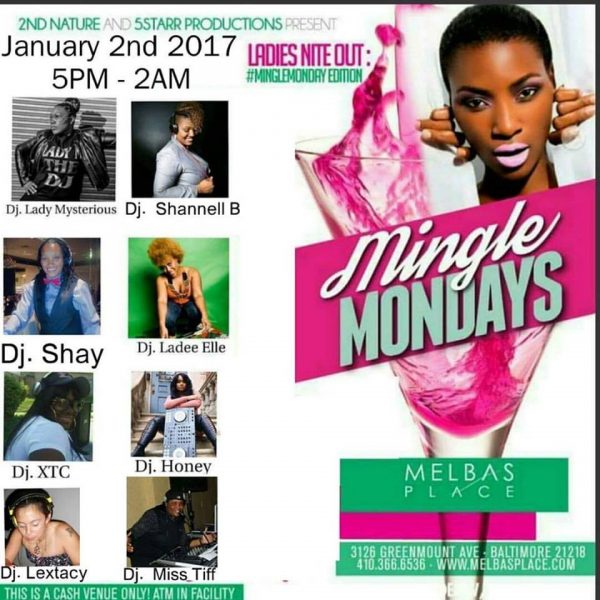 Mingle Mondays 1-2-16
DateJanuary 2, 2017
Starts05:00 pm
Ends02:00 am
VenueMELBA's PLACE
Location3126 GREENMOUNT AVE BALTIMORE, MD 21218
Come early! Stay Late!
Happy Hoir starts at 5PM
Music starts at 6PM
This is a cash only venue! ATM on site!
Join us Jan. 2nd 5pm – 2am @MelbasPlace 3126 Greenmount Ave. It's a special edition of MingleMondays….. !t's LadiesNight. Featuring some of the best female DJs in the DMV, Baltimore & Philly! Including DYMEJAYS own Dj XTC, Dj Honey, Dj Shannell B and Dj Lady Mysterious! Doors open at 5pm and the music starts at 6pm so come early and stay late. Powered by 5StarrProductions and 2ndNatureEntertainment!