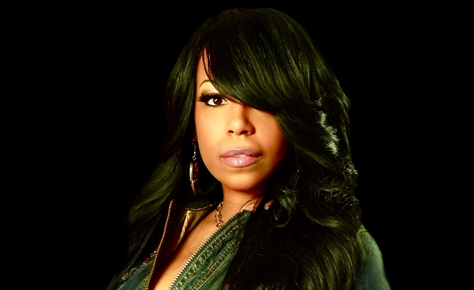 DJ COCOA CHANELLE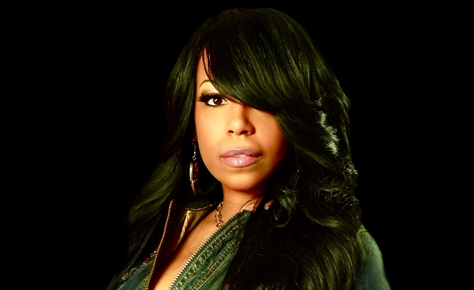 First introduce to Djing at a young age by her brother, Andre. "Believe it or not I was a MC entering local talent shows & battles before i was a DJ" explains Cocoa. "I started as a MC and became a DJ later when I was about 13 years old" she explains "my brother use to rap and dj, I wanted to do everything he did. He got me in this game, he was shot and killed 3 months before I got on HOT 97".
Cocoa is no stranger to adversity being born in Brooklyn, orphaned at a young age and raised by her grandmother in Bluefield West Virginia. "when I tell people I lived in bluefield W.Va they usually laugh or say huh? Where's that?" she explains (laughing). "It's a small town most people never heard of where you couldn't hear hip hop or r&b on the radio but that's where it started for me. I used to practice for hours in the basement, my grandmother called it "The dungeon" I was a hip hop fanatic,"I was the kid in class making beats on my books instead of reading them" she's confesses (smiling).
Cocoa got her big break as B.E.T's first ever resident Dj with a 6 year weekly slot on the teen talk show Teen Summit. "they was lookin for a dj so I went to DC and auditioned for it, that was a turning point for my career, it led to other opportunities." In fact it was TV exposure that gave her the chance to be a guest DJ several times on HOT 97's morning show. Ed Lover who at that time was the morning show host was so impressed with Cocoa's skills he recommended her to the stations program director and as a result, the morning show producer created the idea for "Ladies Night" which consisted of Angie Martinez, Jazzy Joyce & Cocoa.
She Continues to open doors and break down barriers, being the first female ever to land a feature DJ spot on MTV's highest rated show spring break, which resulted in a return invitation from MTV to appear in several of their specialty shows.
She also made several guest appearances on B.E.T's rap City and 106 & Park. She proudly notes being listed in Vibe magazine as one of the top 17 dj's in the country and mentioned in the Source Magazine as being one of the producers to watch for. Cocoa was honored by BET (Black Entertainment Television) for Black History Month alongside of legendary djs such as Kid Capri, Grand Master Flash, DJ Scratch…etc for being a legendary influential DJ in the Hip Hop culture.
#DYMEJAYS