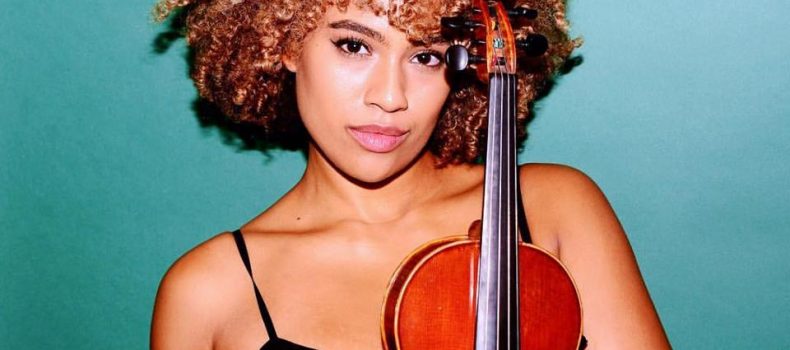 EZINMA
Sometimes you are late too the party! I am just discovering Ezinma a classical violinist with a Hip Hop soul. From the very first videos I saw of her I thought she was a really good street performer. After a little more research I came to realize she was way more than a street performer, way more! Born in Lincoln, Nebraska to a Guyanese father and a German-American mother, Ezinma's mixed cultural and ethnic background influenced her musical upbringing.
Ezinma's style cannot be limited to one genre. Her music is a blend of virtuosic melodies and orchestral soundscapes with hard hitting beats. This fusion, this juxtaposition of seemingly unrelated worlds, allows Ezinma to connect with diverse audiences and communicate her passion in a way that is uniquely her own.
In 2012, Ezinma moved to New York City to pursue her professional career as a classical violinist. In New York, she performed with string quartets and orchestras at Carnegie Hall, Lincoln Center, and Madison Square Garden. While classical music will always be a passion for Ezinma, she felt a strong need to present the world with a different side of her and a new context for the classical violin. Since then, Ezinma has collaborated with jazz, R&B, pop, hip-hop and electronic artists such as Beyonce, Stevie Wonder, Mac Miller, and Clean Bandit. Can't wait to see what the future holds for her!