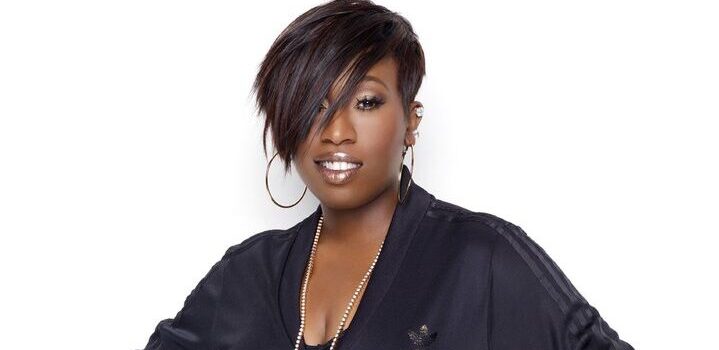 MISSY ELLIOTT BEHIND THE BOARD
After her last album release in 2005, Elliott found success behind the scenes. Elliott's writing and production helped her reach #1 on Billboard's Hot R&B/Hip-Hop Songs with Keyshia Cole's "Let It Go" (2007), Jazmine Sullivan's "Need U Bad" (2008), and Monica's "Everything to Me" (2010). Since 2008, songs written and/or produced by Elliott for Fantasia ("Free Yourself"), Jennifer Hudson("I'm His Only Woman"), Monica ("Everything to Me"), Keyshia Cole ("Let It Go"), and Jazmine Sullivan ("Need U Bad" and "Holding You Down (Goin' in Circles)") have all received Grammy nominations. Both Fantasia's "Free Yourself" (2005) and Sullivan's "Holding You Down (Goin' In Circles)" reached #3 on Billboard's Hot R&B/Hip-Hop Songs.
[quote]I have written or produced for All Ya Favorite Singers! Im A Stan for GOD PERIOD! My Dream is to see Female Rappers Unite and go on 106 and Park together!!![/quote]
Missy Elliott performance at the Wireless Festival 2010. In the summer of 2010, Elliott embarked on a 2 part tour with stops in Europe, Asia, Africa and Australia,[25] while she also performed at VH1's "Hip Hop Honors: The Dirty South" in a tribute to Timbaland, performing "Get Ur Freak On" and "Work It". In 2011 and 2012, Elliott made guest appearances on "All Night Long" by Demi Lovato, "Nobody's Perfect" by J. Cole, the remix of "Why Stop Now" by Busta Rhymes with Chris Brown and Lil Wayne, and a remix of Katy Perry's "Last Friday Night (T.G.I.F.)" that helped catapult "T.G.I.F." to #1 on the Billboard Hot 100. She also produced Monica's singles "Anything (To Find You)" and "Until It's Gone." Throughout 2013, Missy Elliott was featured on Eve's album cut "Wanna Be", as well as international artists' singles, Little Mix's "How Ya Doin'?" and "NiLiria" with K-pop musician G-Dragon, which was named by Complex magazine as one of the "50 Best Songs of 2013". Elliott also contributed to her protégée Sharaya J's two releases, "Banji" and "Smash Up The Place/Snatch Yo Wigs". In December 2013, Elliott received a Grammy nomination with Fantasia and Kelly Rowland for their song "Without Me". As early as July 2013, Missy Elliott and Timbaland contributed production to Kat Dahlia's forthcoming debut album, My Garden, set to be released sometime in 2014. In August 2013, R&B singer Faith Evans revealed that Missy Elliott would be featured on her sixth studio album, tentatively titled Incomparable. In March 2014, Evans revealed one of the tracks was named "I Deserve It", featuring Missy and her protégée Sharaya J, in which Evans cited it as a "banger" and "feel good" record. Evans also revealed that in total Elliott contributed three tracks to her album.